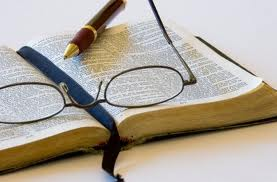 Mark O'Reilly has worked in the counseling field most of his life, his experience in head injuries, dementia, long term care, and as a Chaplain. Have always revolved around counseling in one form or another.
In February of 2011, he graduated with an associate's degree and then went on to graduate in June 2014 with his Bachelor of Christian Counseling. He uses his time studying and learning and expanding his knowledge in the field. He specializes in individual and marital counseling, teenage and adolescents, ADHD, PTSD, anxiety, and family counseling.
In working with individuals, Chaplain Mark can assist you with depression, anxiety, relationship issues, feeling stuck, dealing with loss and grief, trauma, and the treatment of Post-Traumatic Stress Disorder (PTSD), and other issues.
In addition to having my undivided attention and focus your therapist can provide support, problem-solving skills, and enhanced coping strategies. Among issues that can be addressed are depression, anxiety, relationship troubles, unresolved childhood issues, grief, stress management, body image issues, and creative blocks.
Many people also find that counselors can be a tremendous asset for managing personal growth, interpersonal relationships, family concerns, marriage issues, and the hassles of daily life.
Therapists can provide a fresh perspective on a difficult problem or point you in the direction of a solution. The benefits you obtain from therapy depend on how well you use the process and put into practice what you learn.